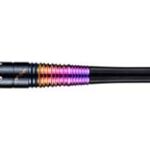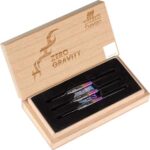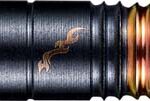 FUSION Zero Gravity
$220.00
Max Dia : 8.0mm
Length : 39.5mm
Weight (Barrel only) : 16.5g
Yuichi Osaki's 90% tungsten model "Zero Gravity" is converted to a FUSION model.
Super front center of gravity is realized with FUSION while maintaining the goodness of short torpedo. Two cuts are added at the center while keeping the main concept.
A design that is even thicker than the tungsten model and has a further taper angle.
Reducing anxiety at impact by making it easier to push forward.
The titanium part has an exciting purple and orange color choice.
The result is a unique exotic design.
1 in stock